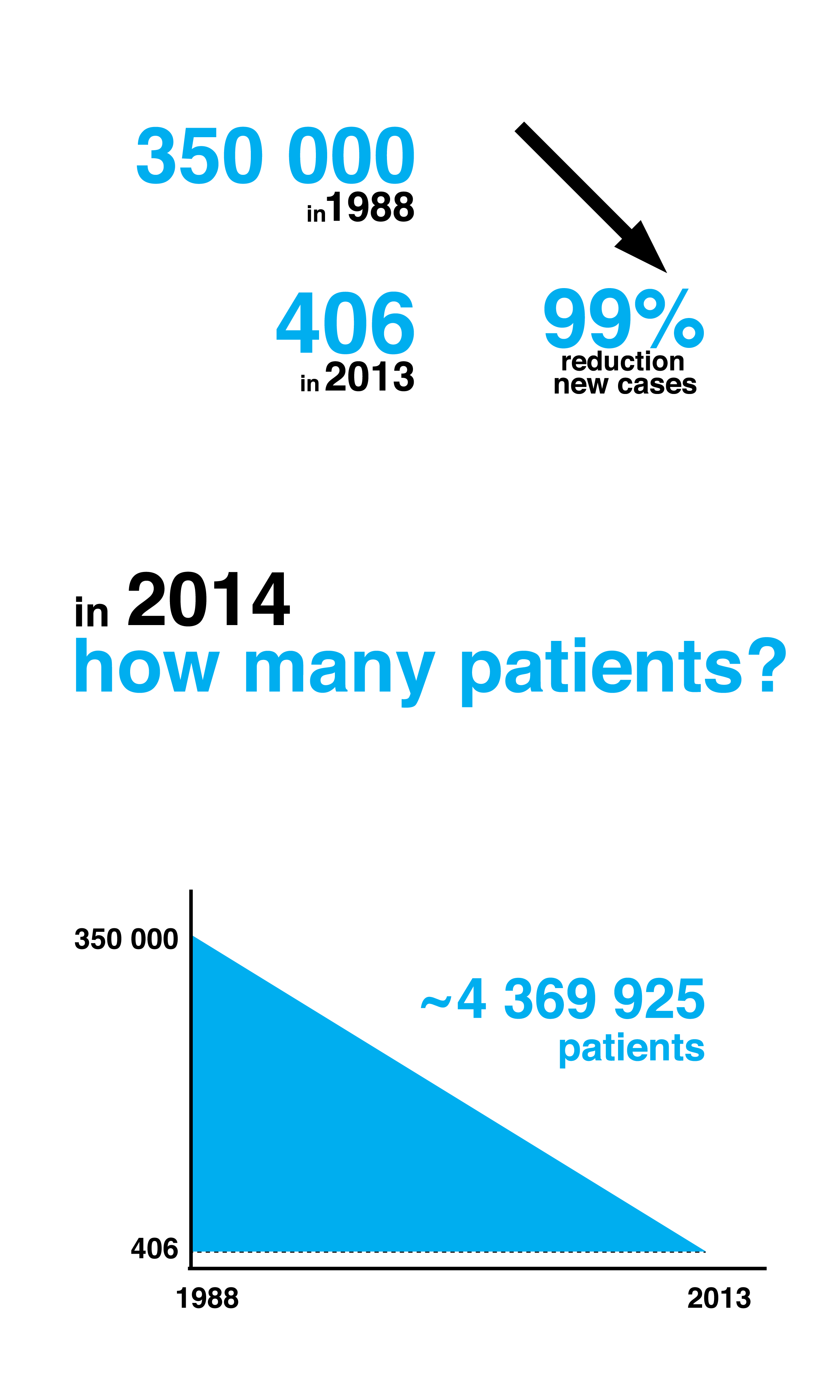 Polio is a highly infectious disease caused by a virus. It invades the nervous system, and can cause total paralysis in a matter of hours.
The virus enters the body through the mouth and multiplies in the intestine. Initial symptoms are fever, fatigue, headache, vomiting, stiffness in the neck and pain in the limbs.
One in 200 infections leads to irreversible paralysis (usually in the legs). Among those paralysed, 5% to 10% die when their breathing muscles become immobilized.
Polio cases have decreased by over 99% since 1988, from an estimated 350 000 cases in more than 125 endemic countries then, to 406 reported cases in 2013. 
This means that today, we still have millions of polio patients in need of help!
//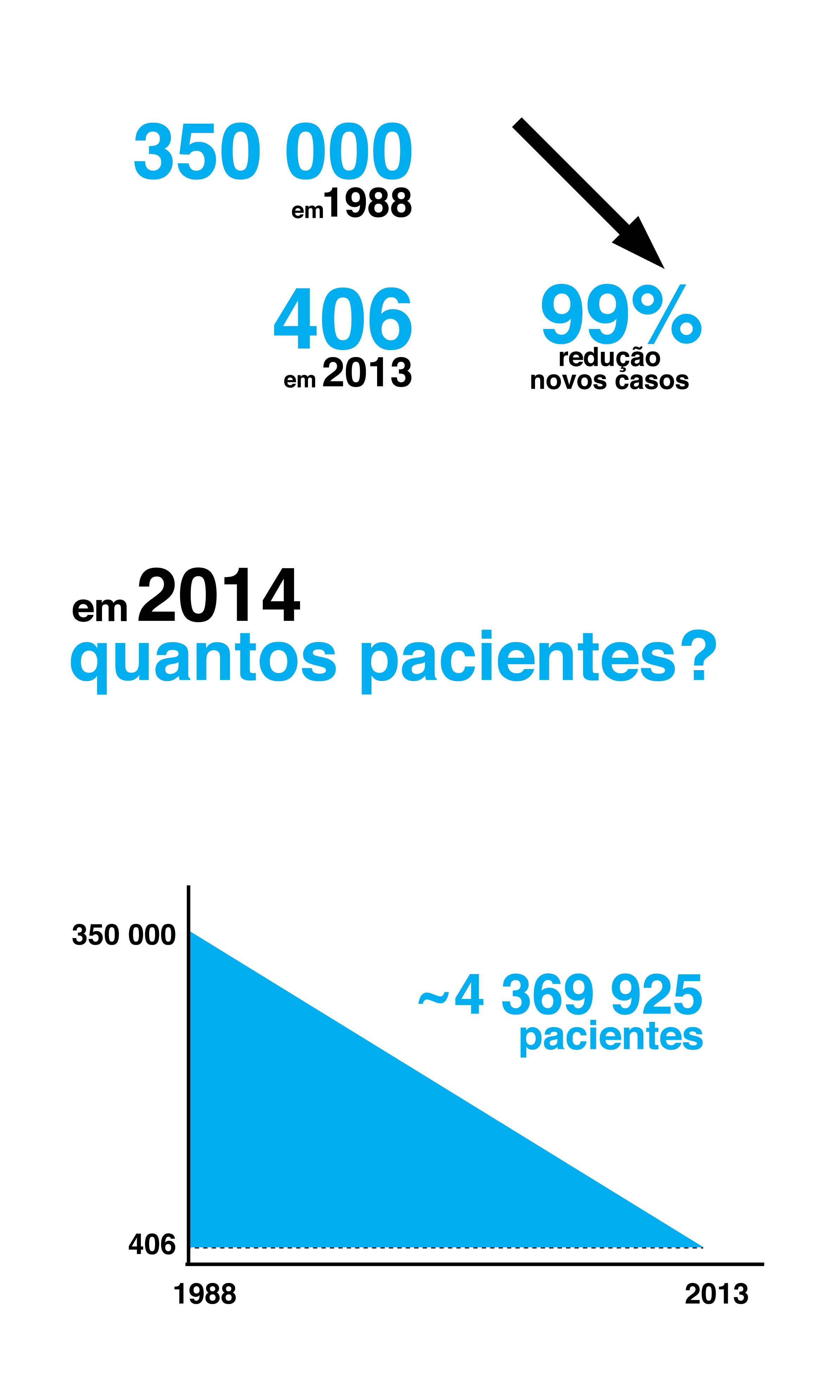 Polio é uma doença contagiosa causada por um virus. Invade o sistema nervoso e causa parelesia total numa questão de horas.
O virus entra no corpo através da boca e multiplica-se no intestino. Os sintomas iniciais são febre, fadiga, dor de cabeça, vómitos, rigidez no pescoço e dor nos membros.
Uma em cada 200 infeções leva a paralesia irreversível (usualmente nas pernas). Entre os que ficam paralisados, 5% a 10% morrem quabdo os musculos pulmonares ficam imobilizados.
Os casos de Polio desceram mais de 99% desde 1988, de um número estimado de 350 000 casos em mais de 125 países endêmicos na altura, para cerca de 406 casos reportados em 2013.
Isto significa que hoje, ainda temos milhões de pacientes de polio que necessitam de ajuda!